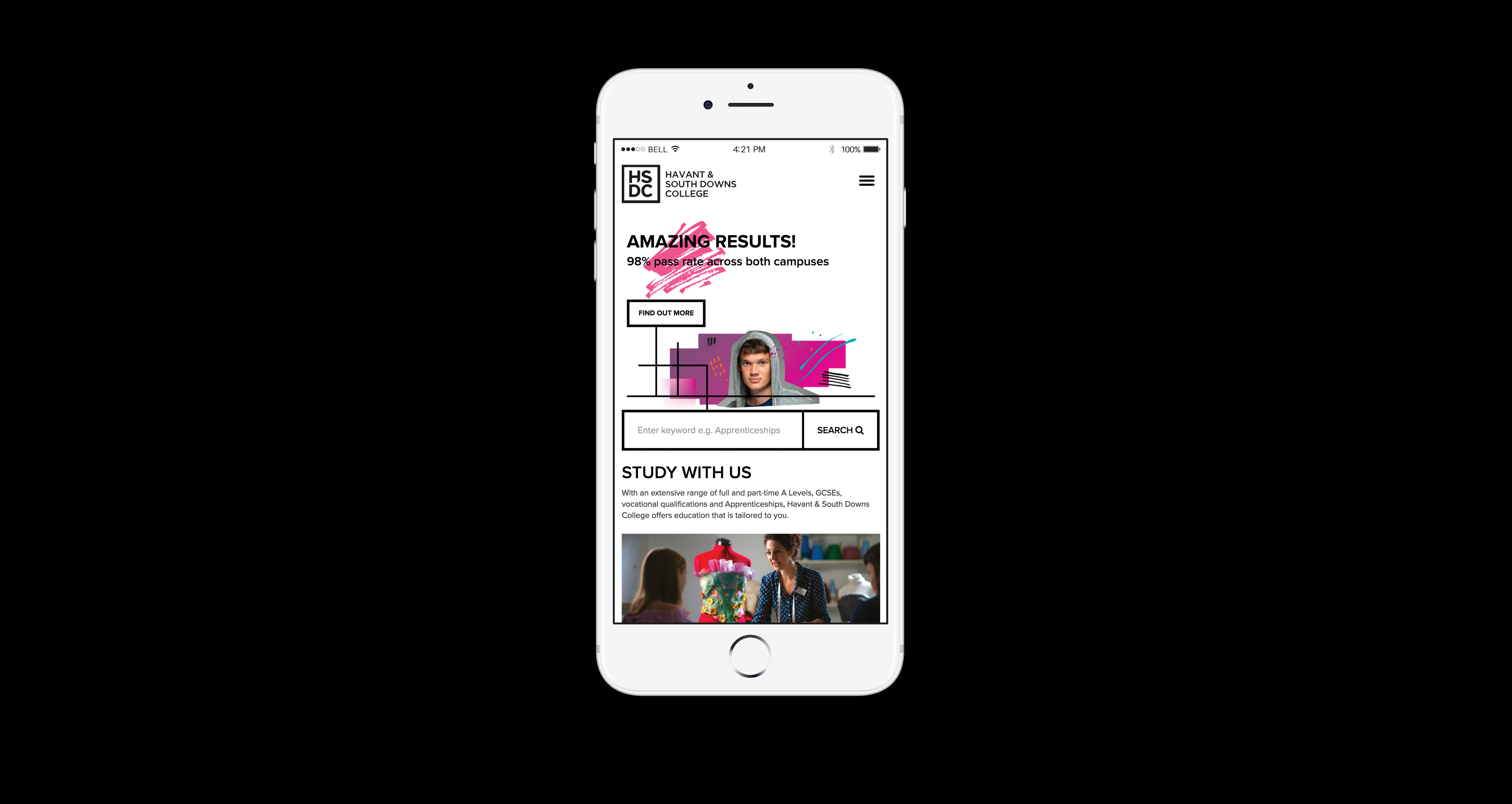 On 1 August 2017, Hampshire based colleges Havant 6th Form College and South Downs College merged to become the new, multi-campus Havant and South Downs College (HSDC).
Following a competitive pitch, we were commissioned to design, develop and deliver a complete new brand for HSDC, including pre-launch and launch campaigns leading up to the official launch event on 16th June.
The brief was to reflect a dynamic, forward-thinking college; celebrating the strengths of both campuses and responding to the needs of its students and business community to create the ultimate student journey.
The six-month creative process was all inclusive – liaising regularly with focus groups of students, parents, staff and college governors. We worked closely with Principal Mike Gaston; hailing from a background in fine arts, Mike was keen to move forward with an edgy, confident and vibrant new look and feel … the key things which make up their brand's DNA.
A social media campaign was rolled out, and the hashtag #BeMore subsequently became the overall message for the college – being bigger, being better, being more.
Havant and South Downs College now provides over 150 academic, vocational and professional courses and apprenticeships, linking with 80 universities and a host of businesses, including Google and Microsoft. For further details head to their website at www.hsdc.ac.uk
Advertising
Branding
Brand guidelines
Copywriting
Email campaign
Logo design
Photography
Animation
Print
Responsive
Social media
Web build
Web design